Andover

Campus

 

Weekly

 3.4.18
Sunday, Mar 4
9:30
Children's Choir practice
9:45
Andover
Basic's Class (ABC)
5:30
Potluck for Dinner Groups
6:00
Israel trip presentation
Tuesday, Mar 6
7:30
 Men's Bible Study Breakfast (First Watch, Richmond Rd)
10:00
Bible Study at the church
Wednesday, Mar 7
7:00
Andover
choir practice
Embrace  
This Sunday is the first Sunday of the month which means it is the designated day to bring your food donations to support the food pantry at Embrace church. Your continued goodness helps to support many needy families at our sister church, Embrace. Thanks!
Worship
is your response to God's love for you…how will you prepare to receive his word for you.One step could be to read the scripture before Sunday. To prepare your hearts for worship this Sunday, read Mark 14.
Andover Basic's Class
Are you new to
Andover
? or… maybe want to know a little bit more about the church? or… interested in taking a next step into Membership?or to meet some of the staff? This
Sunday, March 4 at 9:45, we will gather for a short time of information and fellowship with Pastor Jim and members of our staff/leadership. We'll meet in the choir room with coffee and doughnuts. Look forward to seeing you!
Andover Dinner Groups – 5:30
You should have received an email this week detailing the people in your group. If you didn't, please contact Mike Rudzinski,
miker@1stumc.org
. To get acquainted, we will all meet together this Sunday evening for a
potluck at

5:30
at the church. All the groups will share their dishes (meat, vegetable, fruit, salad, dessert), but you will sit with your group.
Plus – Back to Israel Presentation –

6:00

 
On Sunday evening, Mar 4, 6PM at the church there will be a presentation of pictures and stories of the trip to Israel. For those in the Dinner Groups, this will begin around 6 after you have had time to get your food, etc.
If you are interested in this but not a part of the Dinner Groups, then come at 6.  ALL ARE WELCOME!!!!
Easter Lilies
It is time to order Easter lilies to celebrate Christ's Resurrection and help beautify our sanctuary . The envelopes are available starting Sunday and are due March 18.The cost is still only $10 per plant. Place the completed envelope in the offering plate or give to Vicki Lanham. Thank you.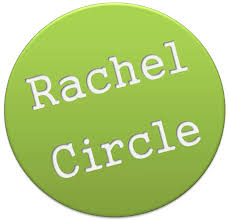 Rachel Circle
The United Methodist Women's Rachel Circle will have it's first meeting of this year on Wed, March 7, 10AM, at the church. All ladies are invited. Find out about our exciting plans for this year and get acquainted with some wonderful ladies!
Serve Opportunities for all the
campuses
1. packing 10,152 meals for Rise Against Hunger. The meals are used to feed the hungry all over the world.
March 24:
7:30 AM –  9 AM
Setup  (4-6 volunteers needed)
9 AM – 11 Am
  Packing  (40-50 volunteers needed)
11 AM -12 PM
Cleanup  (4-6 volunteers needed)
Can't make but want to help, there is a DONATE BUTTON on the website.
Contact Bryan Mullins
2. Help serve the homeless dinner every 2nd Saturday of the month
Lighthouse Ministries (Wayne & Marge Smith Dining Hall)
Corner of Spruce St. & Corral St. off of Elm Tree Ln (Downtown)
Altar flowers
 We have needs for altar flower sign ups. If you enjoy the flowers in the front of the sanctuary and would like to contribute, please check the poster(s) in the back of the sanctuary. As always you can honor or remember someone. The cost is $55. You can pay by check and place it in the offering plate. Please write altar flowers on the memo line.
Some early 
vacancies are Mar 18,25, Apr 8,29, May 6,13
Making summer plans? If you would like to see some information about Aldersgate Camp, brochures are available in the hallway outside of Pastor Jim's office.
March 4 – Dinner Groups
5:30PM
March 4 – Holy Land Recap  
6 PM
March 4 – Easter lily envelopes are available
March 11 – Prayer and Praise night with Dr. Tim and Julie Tennent
March 18 – Easter lily orders are due
March 25 – Palm Sunday
March 25 – Family Easter event and egg hunt
3PM
March 29 – Maunday Thursday service
6:30PM
March 30 – Good Friday – the church open from 11a -1p for quiet reflection
April 1 – Easter Sunday – 8A – sunrise service, 9A and 11A- identically services (no Sunday School)
May 18-19
– Marriage Enrichment
**** On a personal note: I am missing a hooded tan jacket with a removable lining. I took it to church before I left for the Holy Lands and forgot to take it home. If any one knows where it might be or has seen it or perhaps took it home by mistake, please see me Vicki Lanham. Thanks !
This newsletter is not meant to replace the Sunday bulletin, but to enhance communication. The announcements may not always be the same, so make sure to continue to check your bulletin for additional information.
Stay Connected:
Facebook: First United Methodist Church –
Andover
Campus
Have you checked out our Online Giving Option?