Andover Campus Weekly  4.1.18
Sunday, Apr 1 – EASTER Sunday
10:00
Bible Study at the church
7:00
Andover choir practice
Worship
Easter morning, we have 3 opportunities to celebrate our Risen Lord. A Sunrise Service with communion and reflection takes place at 
8 am.
 There are 2 identical full services: 9:00 and 11:00am. (We will not have Sunday school on Easter Sunday.) To help with parking, please try to come to the
9:00
service.
We hope you will come and worship with us this Sunday as we celebrate His Resurrection. To prepare your hearts, read the scripture for this week –
John 20:11-18.
.
Remember Embrace
We will continue to support the pantry at Embrace this Sunday. What a great way to show the love of Christ by giving to the less fortunate on Easter. We are continually thankful for your generous donations!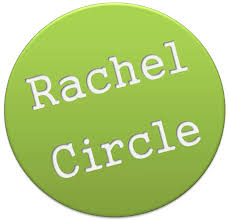 The Rachel Circle will meet
Wednesday, April 4th at 10:00
at the church.  We have invited Officer Bige Towery, Lexington Police Community Services Unit, to speak on "Scams, Identity Theft and Home Safety."  This program is open to anyone interested in this relevant topic.
New Member Classes
Mark your calendars! We will begin classes 4/8 – 4/29 on Sunday mornings at
9:45am
for those interested in becoming members at Andover. If you're not a member, would you consider linking arms and joining with us? Contact Pastor Jim to signup.
April 8
– Beginning of 4 week New member classes –
9:45
April 8 – Prayer and Praise service on Sunday evening
May 18-19
– Marriage Enrichment
June 11-13
– Ky Annual Conference
July 22 – 26
– Vacation Bible School at Andover
This newsletter is not meant to replace the Sunday bulletin, but to enhance communication. The announcements may not always be the same, so make sure to continue to check your bulletin for additional information.
Stay Connected:
Facebook: First United Methodist Church – Andover Campus
Have you checked out our Online Giving Option?